Ready to Book?
An Exciting Experience
Experience an unforgettable adventure by joining us for a 13-day stay in France. You'll gain an intimate knowledge of two historic and cosmopolitan French cites — Paris and Nice — while at the same time enjoying conducted trips to nearby attractions such as Vimy Ridge, Normandy, Monaco and Saint Paul de Vence. While in Nice, students will live with typical French families allowing them to participate and be submerged in the culture.
What to expect on this amazing tour
Paris, Vimy Ridge and Nice
Paris, the capital and largest city in France has been one of Europe's major centers for art, fashion, gastronomy, science, music and commerce since the 17th century. Its 19th-century cityscape is crisscrossed by wide boulevards and the River Seine. Beyond such landmarks as the Eiffel Tower and the 12th-century, Gothic Notre-Dame cathedral, the city is known for its cafe culture and designer boutiques along the Rue du Faubourg Saint-Honoré. With an illustrious artistic pedigree – Renoir, Rodin, Picasso, Monet, Manet, Dalí and Van Gogh are but a few of the masters who have lived and worked here over the years – Paris is one of the world's great art repositories, harbouring treasures from antiquity onwards.
The Battle of Vimy Ridge is considered by many historians and writers a defining moment for Canada. It was at this moment when the country arose from under the shadow of The British Empire and began its evolution from dominion to independent nation. On April 9, 1917 the Canadian Corps was ordered to seize a heavily fortified, German-held ridge that had a commanding view over the Allied lines. As dawn emerged on that morning at Vimy, almost 100,000 Canadians rushed from tunnels and trenches, and rose up a hill to defeat an enemy position that was considered impenetrable by its German defenders. The victory at Vimy was more than just a crucial military triumph. For the first time all four Canadian divisions made up of troops drawn from all parts of the country, fought together. Brigadier-General A.E. Ross stated after the war, "in those few minutes I witnessed the birth of a nation." To highlight the sacrifices made by Canadians, which underwent more than 60,000 casualties during World War 1, the French government ceded to Canada Vimy Ridge, and the land surrounding it to build and maintain a memorial. That site is today regarded as our most important war memorial and one of the most inspiring First World War monuments of all.
Nice, capital of the French Riviera, is located in the Côte d'Azur region on the south east coast of France. Often called "Nice la Belle", the city has a very distinct culture with its relaxed, carefree lifestyle and noticeable Italian and Corsican influences. The local language Niçard, is still spoken by a considerable minority, and in the past, Nice welcomed many immigrants from Italy, Spain and Portugal who have also left their mark in the city's unique culture. The natural beauty of the Nice area with its mild Mediterranean climate and picturesque surroundings make it the perfect place for not only those in search of relaxation, but also those seeking inspiration.
A Beautiful Setting
Highlights of what you'll experience on your 13-day trip to France
---
Itinerary
Spring Break and Summer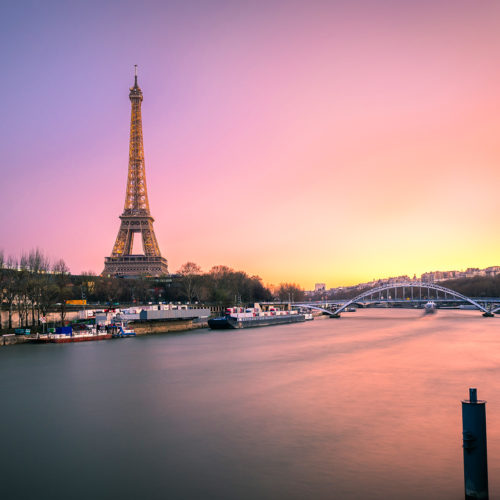 Day 1-2: Arrival in Paris
Arrive at Charles de Gaulle airport in the morning and check-in to your hotel. Sightseeing bus tour of Paris center and guided visit of the Opera House. Free time in the area for shopping in the afternoon.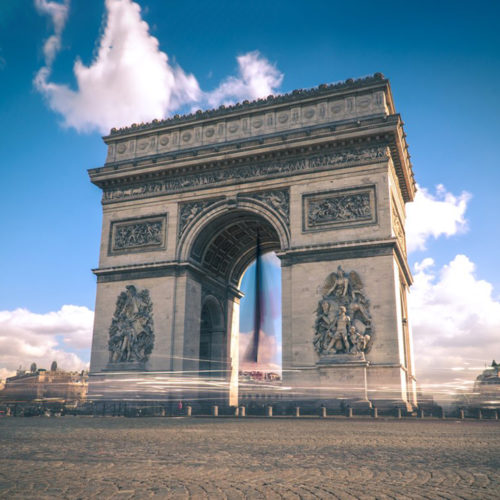 Day 3: Paris sightseeing
City tour visiting the Eifel Tower, the Notre Dame Cathedral, Arc de Triomph and Champs Elysées. Seine River cruise (Bateaux Mouche). Guided visit to the Louvre Museum in the afternoon. Free time around the Opera House area.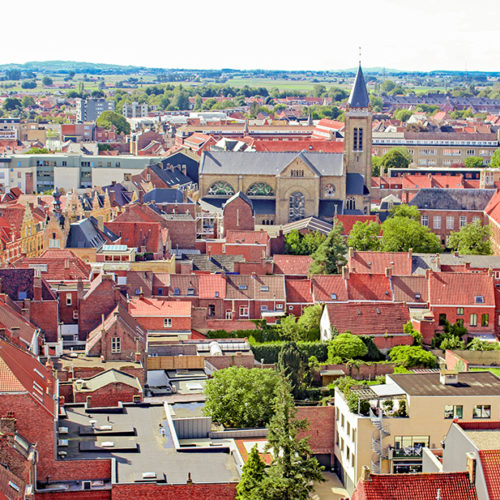 Day 4: Ypres, Belgium
Guided walking tour of Ypres, including Saint George's Memorial Church, St. Martin's Cathedral, the council chamber of the City Hall, and a stop at the market square before ending the walk under the Menin Gate. Learn about the Gas Attack of 1915, explore the area of Passendale, visit place where John McCrae wrote his famous poem "In Flanders Fields", and take a stroll through Yorkshire Trench and Dugout. Afterwards we'll visit the largest British cemetery; Tyne Cot, and stop at Hill 60 to see the Canadian Cemetery.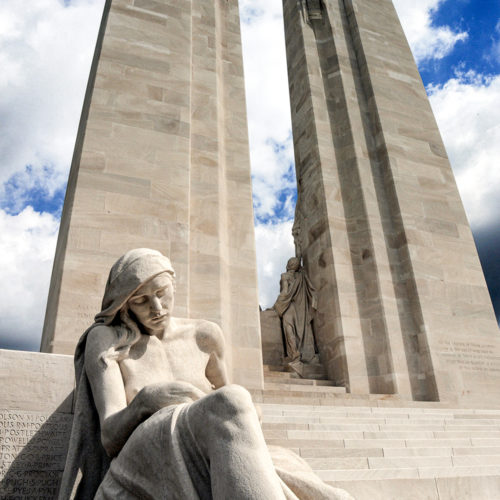 Day 5: Vimy Ridge
Guided visit of the memorial and the trenches with free time to explore. Afternoon departure to the Normandy area. Arrival in Caen and check-in to your hotel.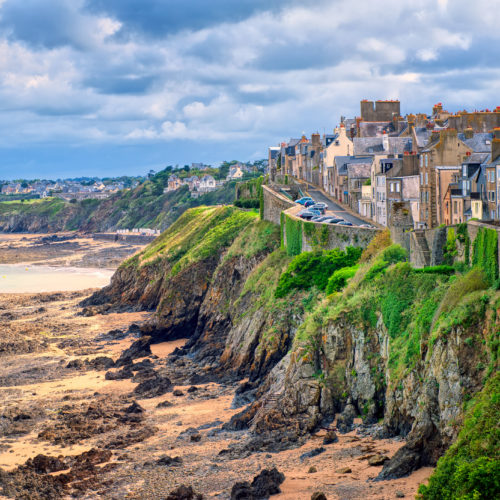 Day 6: Normandy
Guided tour of the landing beaches, including the Canadian cemetery. Afternoon visit to Juno Beach Center; Canada's Second World War museum. Guided tour of Juno Park with a Canadian guide afterwards, including the Atlantic Wall and a history of the D-Day Landings. Departure for Versailles.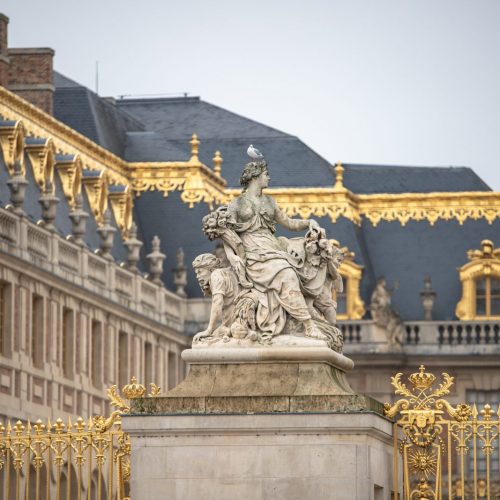 Day 7: Versailles
Guided Visit to Versailles, the official residence of the Kings of France from 1682 until 1789. Catch train (TGV) to Nice in the afternoon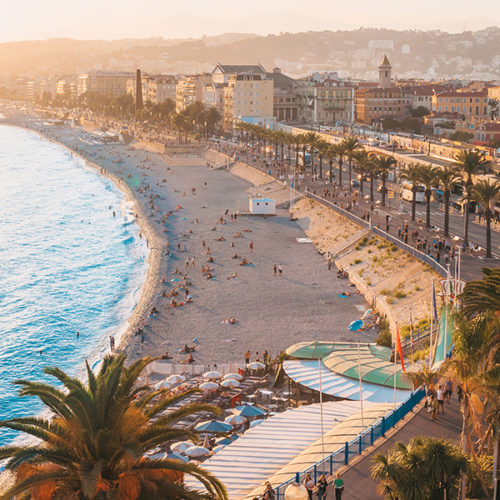 Day 8: Nice sightseeing
Guided tour around the old town of Nice, Promenade des Anglais and the Castle Hill. Free afternoon to explore the city.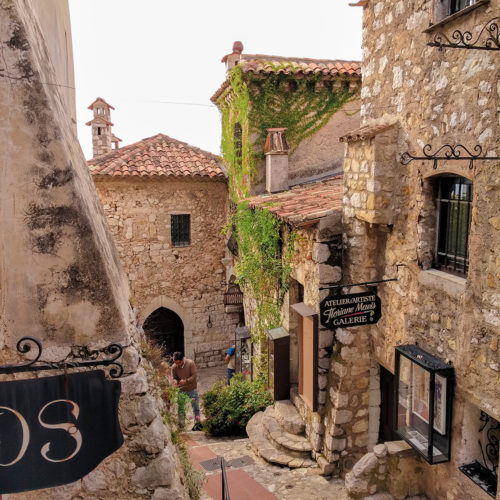 Day 9: Eze
Trip to Eze, a medieval village from the 13th century situated on a narrow rocky peak overlooking the Mediterranean Sea. Guided visit to a perfume factory in the afternoon.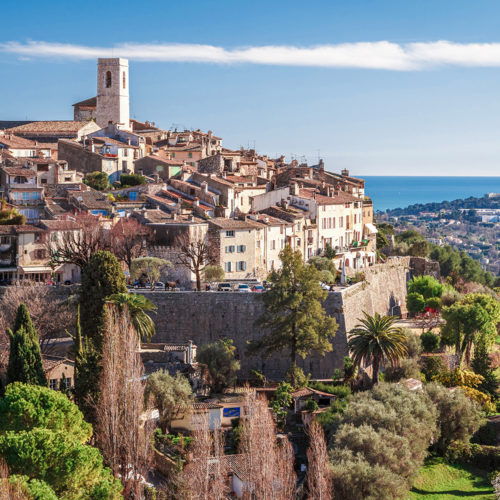 Day 10: Saint Paul de Vence
Classes in the morning. Guided tour of St Paul de Vence in the afternoon with free time to explore. Guided visit to the Maeght Foundation — a museum of modern art.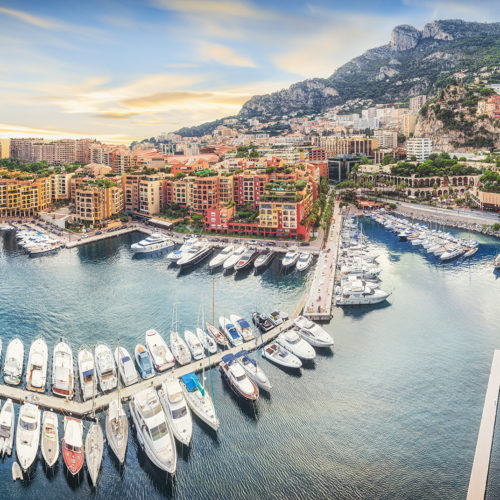 Day 11: Monaco (Optional)
Visits to the cathedral, the palace to watch the change of guard, the ocean graphic museum and aquarium, and free time at the beach in the afternoon.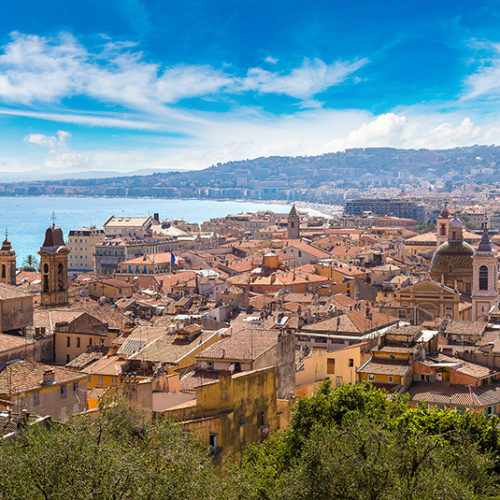 Day 12: Free day
Free to explore Nice, do some last-minute shopping at the market or go to the beach.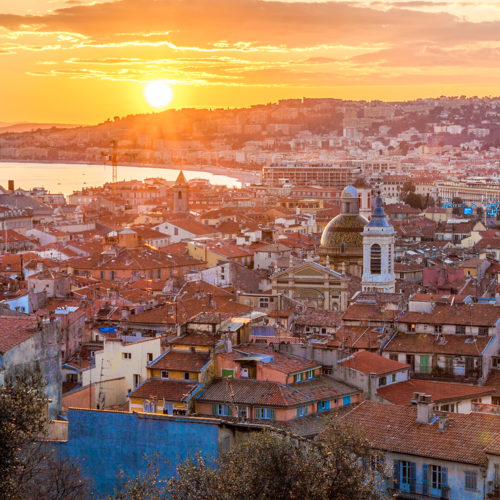 Day 13: Departure from France
Transfer to the airport—End of trip.
Canada's Best Educational Tours
CSLI has provided educational tour programs in Canada since 1997. Our main goal has always been to improve students' language skills and self-confidence abroad while obtaining a unique first-hand look at the culture and people of the places they are visiting. Our focus on value and affordability, along with making our trips the most complete and of highest quality compared to our competitors is what truly makes a CSLI tour the best. We make all of the necessary arrangements for our tours, alleviating headaches for teachers and trip organizers making the trip more enjoyable and giving you time to truly explore the wonders abroad.
Canadian-owned and run
CSLI Tours is a family-owned Canadian company based in BC, driven by values and a real passion for travel. We have an excellent track record for the best customer satisfaction and have never compromised on the quality of the services we provide. Every tour we offer was designed to inspire your students and enrich their learning experience, while increasing their self-confidence and understanding of other cultures.
Safety & security
For more than 22 years the safety of our groups has been our top priority. All of our tour directors are first aid certified and well-trained to manage challenging situations. We always have contingency and emergency plans in place and we are always available 24/7 through our direct contact line to provide assistance to teachers, students, parents and school administrators if anything comes up before or during the trip.
Complete reliability
As a group leader, your travel is absolutely free and includes all meals and accommodation at carefully selected hotels. Because one of our representatives will stay with you 100% of the time, the teachers get to relax during the evenings and explore the sights and sounds of the cities they visit. We'll make all the room checks and ensure that each evening, the students are safe in their hotel suites or with their host families.
---
The CSLI Experience
Program price includes

Round-trip airfare from Vancouver on major carriers

All entrance fees to attractions as per itinerary

Three meals per day

All transportation by comfortable private motor coach

All the tips

All guided sightseeing tours and city walks as per itinerary

10 overnight stays with host families and at hotels

Language and history lessons

24/7 services from our professional tour director

Professional tour guides at all attractions as per itinerary
$5,400
A deposit of $300 per person at the time of registration is required. A cancellation, medical insurance is mandatory, and can be purchased at time of enrollment. Payments can be made by cheque, Visa, MasterCard or American Express – a surcharge will apply for credit card payments. Taxes not included.