Ready to Book?
An Exciting Experience
Experience an unforgettable adventure by joining us for a 13-day stay in Cuernavaca, Mexico. Students will attend Art lessons and live in groups of 2 or 3 with typical Mexican families allowing them to participate and be submerged in the culture and language. You'll enjoy conducted trips to near-by attractions like Taxco, Lake Xochimilco, Cacahuamilpa caves, Las Estacas fresh water springs and the Teotihuacan pyramids throughout the trip.
What to expect on this amazing tour
Mexico
Mexico is a land of extremes, with tall mountains and deep canyons in the center of the country, sweeping deserts in the north, and dense rain forests in the south and east. It's the third largest country in Latin America, and has the world's largest population of Spanish speakers. The pre-Hispanic civilizations of Mexico built some of the world's greatest archaeological monuments, including Teotihuacan's towering pyramids and the exquisite Maya temples of Palenque. The Olmec people, Mexico's first complex society, developed around the southern Gulf of Mexico about 3,500 years ago. They were later followed by the Maya, the Zapotec, the Toltec, and the Aztec peoples among others. Mexico's ancient civilisations built great cities and huge pyramids, created remarkable works of art, and even studied the stars and planets to determine when to plant crops and hold ceremonies. Ancient ruins such as Teotihuacan and Xochicalco are scattered throughout the country. In the early 16th century the Spanish arrived in Mexico and conquered it. The Spanish colonial era left beautiful towns full of tree-shaded plazas and richly sculpted stone churches and mansions, while modern Mexico has seen a surge of great art from the likes of Diego Rivera and Frida Kahlo. Today, most Mexicans are mestizos, which means they have a mix of Indian and Spanish blood, and the county's rich and fascinating history is documented by its top-class museums and galleries.
A Beautiful Setting
Highlights of what you'll experience on your 13-day trip to Mexico
---
Itinerary
Spring Break and Summer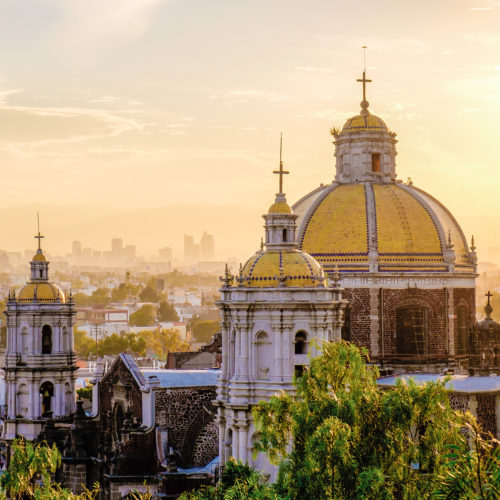 Day 1: Arrival in Mexico
Fly to Mexico City International Airport and meet your CSLI tour director. Transfer to Cuernavaca to meet your host family.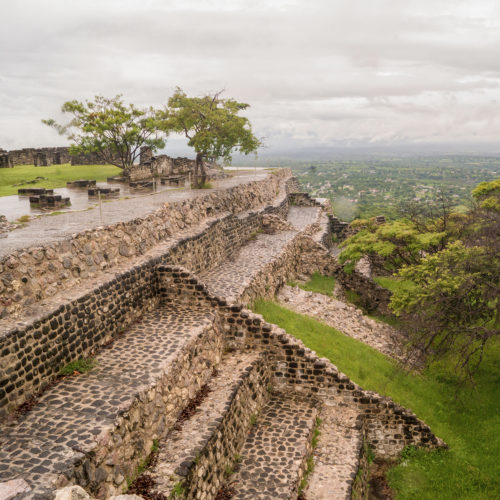 Day 2: Xochicalco
Placement test and orientation at school in the morning. Guided visit to the Xochicalco archaeological site in the afternoon. Xochicalco light and sound show in the evening.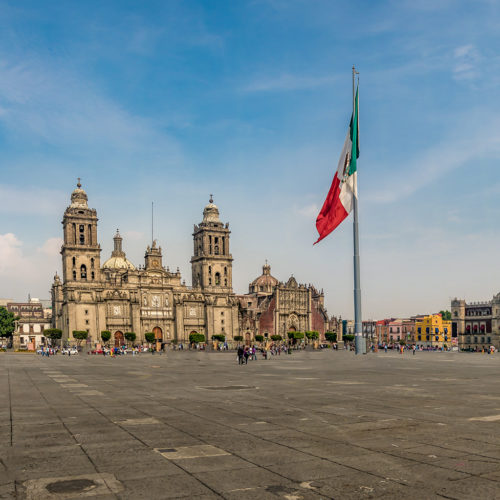 Day 3: Mexico City
Guided visits to Bazar del Sabado (famous handicrafts market), the National Palace, the downtown Zocalo and Cathedral, the Templo Mayor (Aztec ruins), Chapultepec Park and hop on a boat at the Xochimilco floating gardens.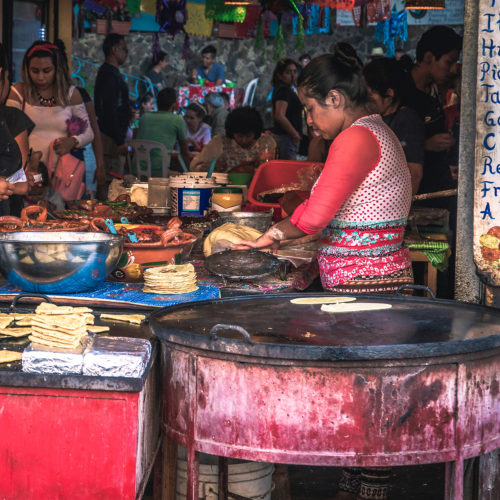 Day 4: Siqueiros Museum
Morning tour of the Siqueiros museum. Afternoon visit to the municipal market of Cuernavaca to learn all about different kinds of traditional Mexican foods.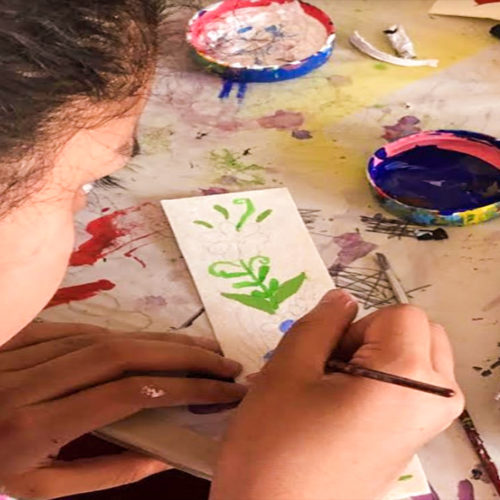 Day 5: Amate painting
The art of painting on amate paper (the bark of the amate tree unique to Mexico). Visit to Superama (local supermarket) in the afternoon.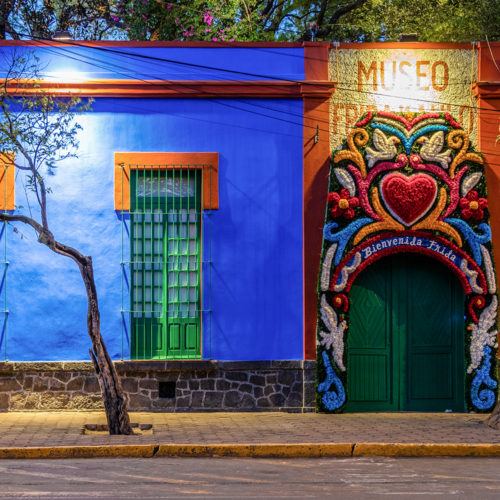 Day 6: Casa Azul
Back to Mexico City to visit the "Casa Azul" (Diego Rivera and Frida Kahlo's home). Visit to the Dolores Olmedo Museum with a collection of art including pre-Hispanic, colonial, folk, modern and contemporary art. The museum host a great collection of works by Frida Kahlo, Diego Rivera and Angelina Beloff.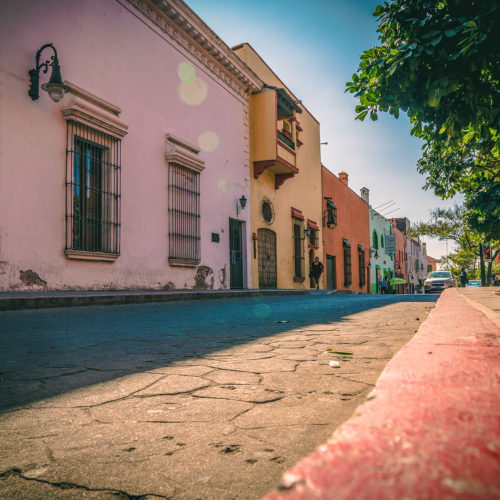 Day 7: Cuernavaca city tour
Classes in the morning. Guided tour of Cuernavaca's historic centre - the Palace of Hernan Cortez, the Cathedral and the Zocalo. Guided visit to The Robert Brady Museum (housing one of the most unique art collections in the world).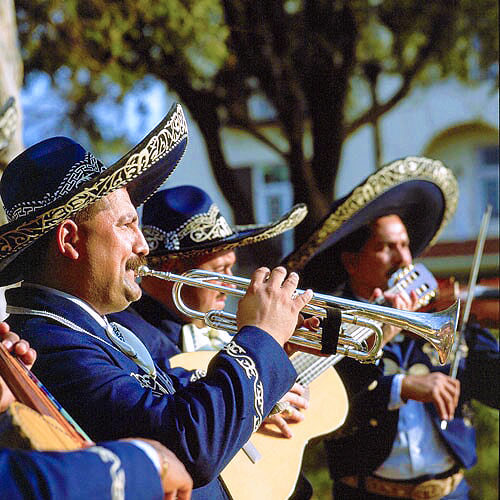 Day 8: Mexican fiesta
Classes in the morning. Mexican fiesta with piñatas and mariachis in the afternoon.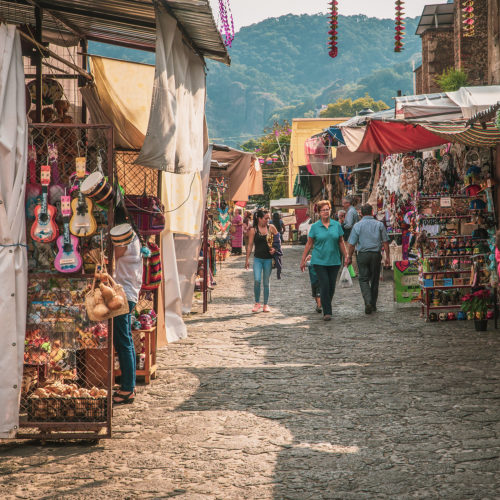 Day 9: Tepoztlan & Las Estacas
Guided tour of the ancient town of Tepoztlan in the morning with free time to explore and shop at the market. Swimming and snorkelling at Las Estacas natural springs in the afternoon.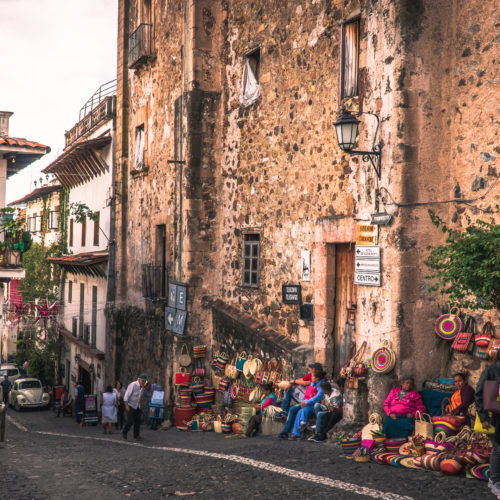 Day 10: Taxco
Guided tour inside the Grutas de Cacahuamilpa caves in the morning. Guided visit to Taxco (including a seminar on "how to" buy silver) and free time to shop and explore.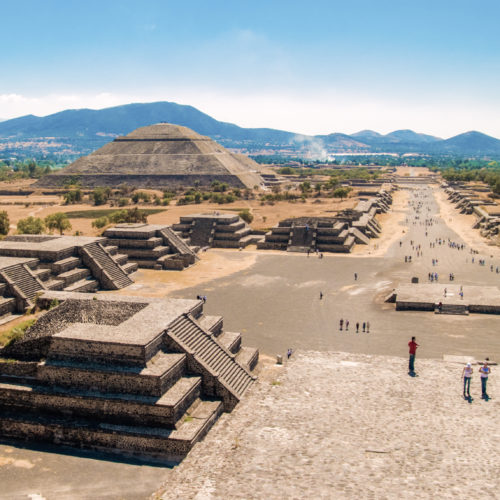 Day 11: Teotihuacan
Guided visit to Teotihuacan, the most important archaeological site in the Western Hemisphere containing some of the largest pyramidal structures in the world. Free time to explore the site and climb the pyramids.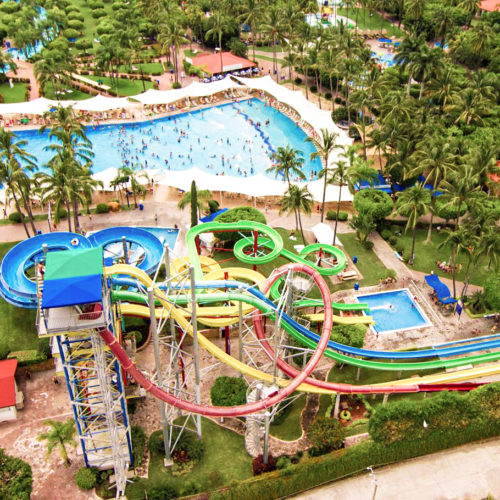 Day 12: El Rollo Aquatic Park (Optional)
Free time to enjoy this amazing aquatic park with a giant wave pool, water slides, surfing and all the water attractions you can ever think of.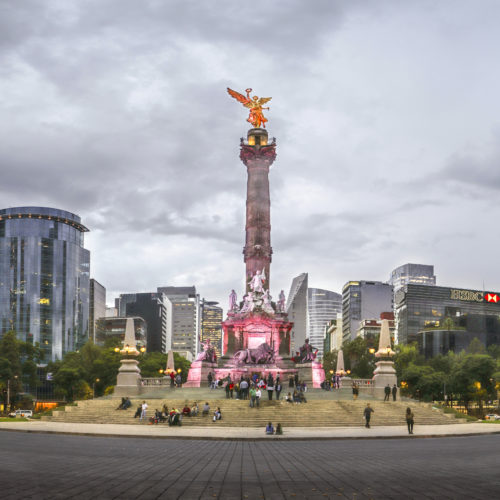 Day 13: Departure from Mexico
Transfer to the airport — End of trip.
Canada's Best Educational Tours
CSLI has provided educational tour programs in Canada since 1997. Our main goal has always been to improve students' language skills and self-confidence abroad while obtaining a unique first-hand look at the culture and people of the places they are visiting. Our focus on value and affordability, along with making our trips the most complete and of highest quality compared to our competitors is what truly makes a CSLI tour the best. We make all of the necessary arrangements for our tours, alleviating headaches for teachers and trip organizers making the trip more enjoyable and giving you time to truly explore the wonders abroad.
Canadian-owned and run
CSLI Tours is a family-owned Canadian company based in BC, driven by values and a real passion for travel. We have an excellent track record for the best customer satisfaction and have never compromised on the quality of the services we provide. Every tour we offer was designed to inspire your students and enrich their learning experience, while increasing their self-confidence and understanding of other cultures.
Safety & security
For more than 22 years the safety of our groups has been our top priority. All of our tour directors are first aid certified and well-trained to manage challenging situations. We always have contingency and emergency plans in place and we are always available 24/7 through our direct contact line to provide assistance to teachers, students, parents and school administrators if anything comes up before or during the trip.
Complete reliability
As a group leader, your travel is absolutely free and includes all meals and accommodation at carefully selected hotels. Because one of our representatives will stay with you 100% of the time, the teachers get to relax during the evenings and explore the sights and sounds of the cities they visit. We'll make all the room checks and ensure that each evening, the students are safe in their hotel suites or with their host families.
---
The CSLI Experience
Program price includes

Round-trip airfare from Vancouver on major carriers

All entrance fees to attractions as per itinerary

Three meals per day

All transportation by comfortable private motor coach

All the tips

All guided sightseeing tours and city walks as per itinerary

10 overnight stays with host families and at hotels

Language and history lessons

24/7 services from our professional tour director

Professional tour guides at all attractions as per itinerary
$3,650
A deposit of $300 per person at the time of registration is required. A cancellation, medical insurance is mandatory, and can be purchased at time of enrollment. Payments can be made by cheque, Visa, MasterCard or American Express – a surcharge will apply for credit card payments. Taxes not included.