Ready to Book?
An Exciting Experience
Experience an unforgettable adventure by joining us for a 12-day stay in France and Italy. While staying in Florence, students will live with typical Italian families, allowing them to participate and be immersed in the culture. They'll gain an intimate knowledge of the Loire Valley, Paris and Florence — while at the same time enjoying conducted trips to nearby to places like the Eiffel Tower, Mont Saint-Michel, Versailles and Rome.
What to expect on this amazing tour
Cultural Immersion
Students stay in twos or threes with carefully selected host families for their stay, thus immersing themselves in the culture in a way not possible if they stay only in hotels.
Lessons Come to Life
Programs in language and history are specifically tailored to our students' needs and levels. All students will receive a certificate from an internationally accredited school.
We Take Care of Everything
From airline tickets, consent forms, and payment forms — to host families and hotels, entrance fees, all meals, all transportation, and all the tips. We take care of everything so teachers, parents and tour organizers don't have to.
Great Benefits for Teachers
CSLI offers the best reward points program for teachers available in the industry. We also make it possible for teachers to relax and enjoy their evenings with peace of mind knowing their students are taken care of.
The Loire Valley & Florence
The Loire Valley, located in the middle stretch of the Loire River in central France, contains many historic towns such as Amboise, Saumur, Blois, Orléans, and Tours. It's famous for its natural beauty, great wine and majestic castles like the Châteaux de Chambord and the Château de Chenonceau. A visit to the cities, towns and villages of the Loire Valley is like taking a journey back in time as they retain much of the charm, character and authenticity that has attracted royal patronage over the centuries.
Florence, the capital of Tuscany, is an open-air museum which has become more beautiful over the centuries. It's a city-size shrine to the Renaissance enclosed by ancient walls that safeguard some of the greatest artistic treasures in the world. Its streets are the same ones through which Leonardo da Vinci, Galileo, Machiavelli, Dante – many of the most brilliant minds in human history – threaded their way.
A Beautiful Setting
Highlights of what you'll experience on your 12-day trip to France and Italy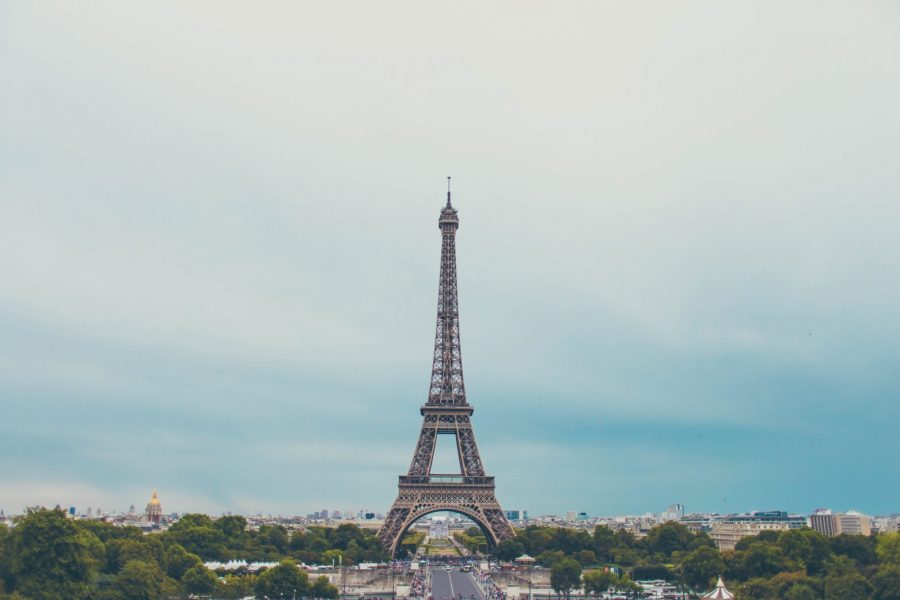 Paris
Paris is France's capital and most populous city. It's an international center for fashion, art, food and culture. Situated on the river Seine, its enchanting 19th-century cityscape is interwoven by broad boulevards. Famous landmarks include the Eiffel Tower, the Gothic Notre-Dame cathedral and the Arc de Triomphe. The city is well known for its cafe culture, and designer boutiques along the Rue du Faubourg Saint-Honoré.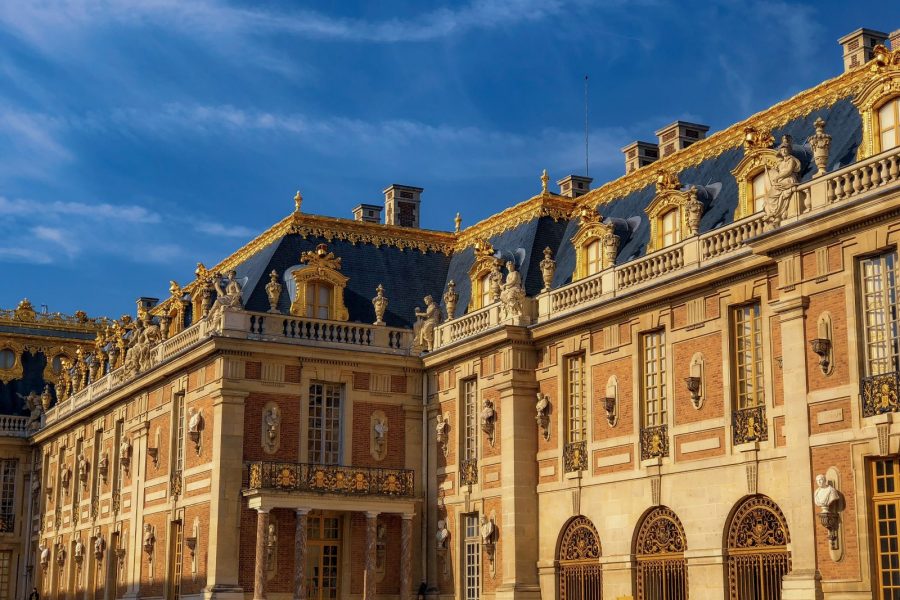 Versailles
The Palace of Versailles is the former French royal residence and center of government located 16 km southwest of Paris. Now a national landmark, it was the seat of political power in the Kingdom of France from 1682, when King Louis XIV moved the royal court from Paris, until 1789, at the beginning of the French Revolution.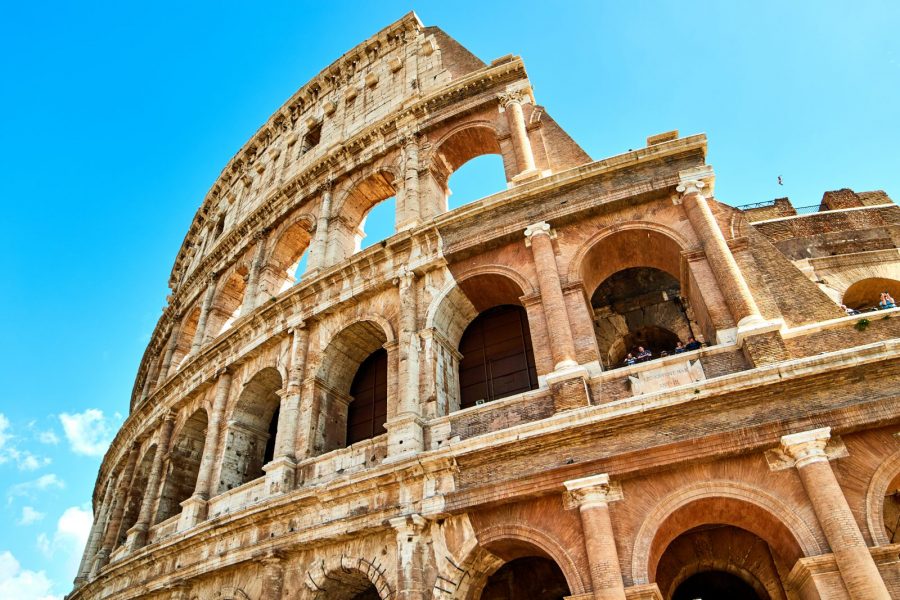 Rome
Rome, Italy's capital, is a sprawling, cosmopolitan city with almost 3,000 years of globally influential art, culture, and architecture on display. Ancient ruins such as the Roman Forum and the Colosseum evoke the power of the former Roman Empire. Vatican City boasts St. Peter's Basilica and the Vatican Museums, which house masterpieces such as Michelangelo's Sistine Chapel frescoes.
---
Itinerary
Spring Break and Summer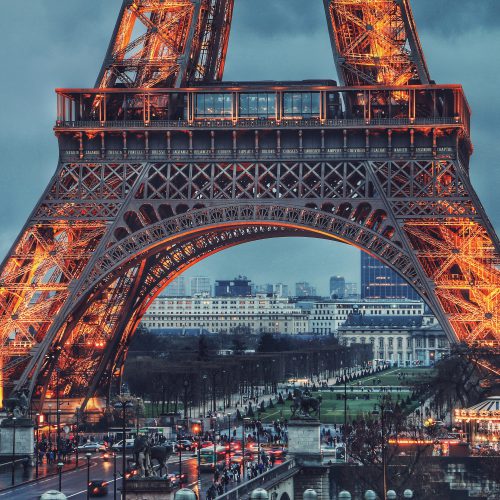 Day 1-2: Arrival in Paris
Arrive at Charles de Gaulle airport and check-in at your hotel.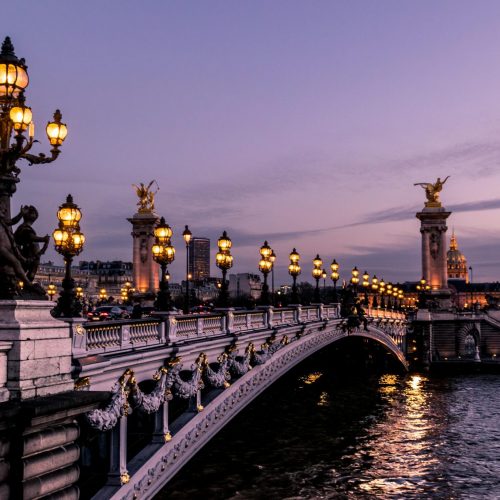 Day 3: Paris Sightseeing
City tour visiting the Eifel Tower, Notre Dame Cathedral, Arc de Triomph and Champs-Élysées. Guided visit to the Louvre Museum in the afternoon. Free time around the Opera House area. Transportation between the sites will be by boat.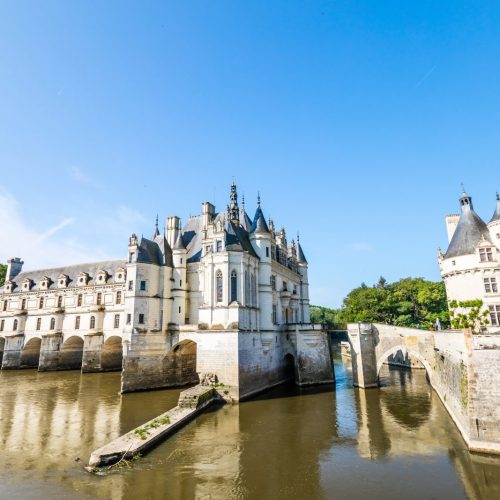 Day 4: Loire Valley
Guided visits to the Royal Château de Blois and the Château de Chambord, the largest castle in the Loire Valley. Afternoon visit to the town of Amboise to see the Château du Clos Lucé, where Leonardo da Vinci lived the last three years of his life.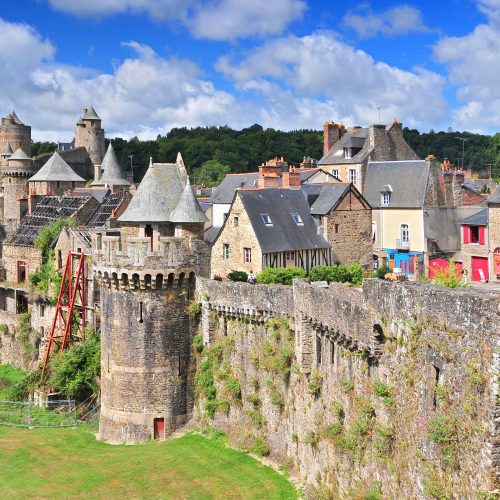 Day 5: Fougeres/Saint Malo
Morning departure to the Normandy area. Stop in Fougeres to visit the castle. Guided visit to Saint Malo inside the ramparts with some free time. Continue to Mont Saint-Michel area. Dinner and check in at hotel.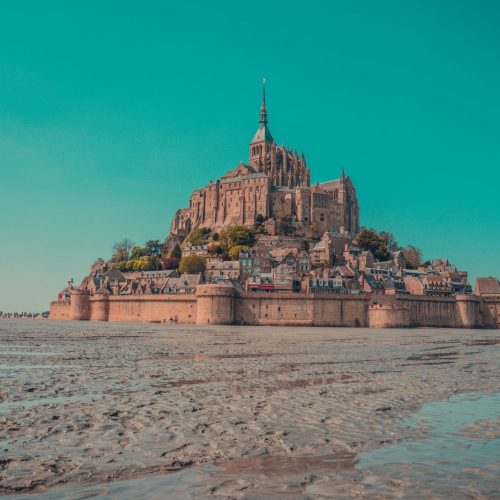 Day 6: Mont Saint-Michel
All-day visit to the beautiful village of Mont Saint Michel. Guided tour of the Abbey and free time to see the museums, shops and houses dating from the 15th and 16th centuries. Departure to Rouen.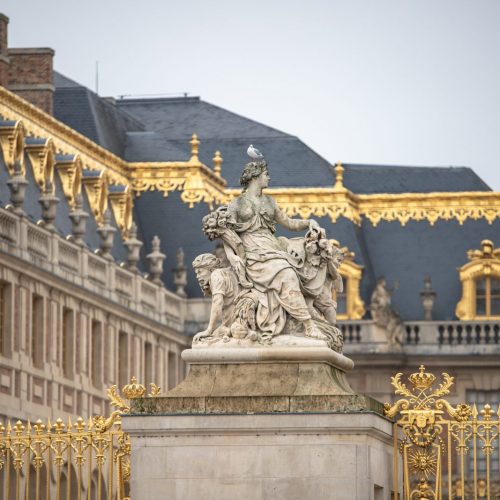 Day 7: Versailles
Visit to Versailles. Guided tour of the palace, the official residence of the Kings of France from 1682 until 1789. Afternoon flight to Florence.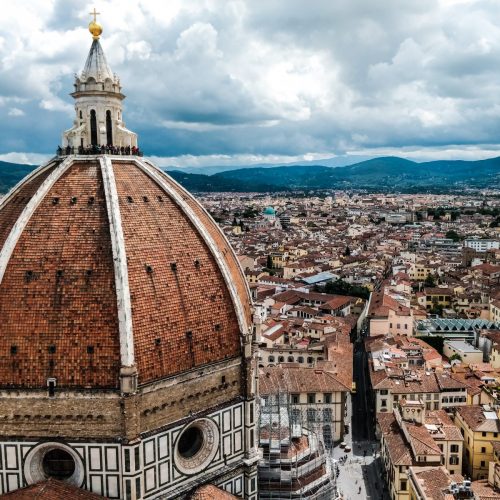 Day 8: Florence
Guided orientation tour around Florence. Visit to the Florence Cathedral (Duomo). Free to explore in the afternoon.
Day 9: Accademia Gallery
Introduction to Italian and a lecture on the Renaissance in the morning. Guided visit to L'Accademia in the afternoon — home to Michelangelo's David, possibly the most famous statue in the world.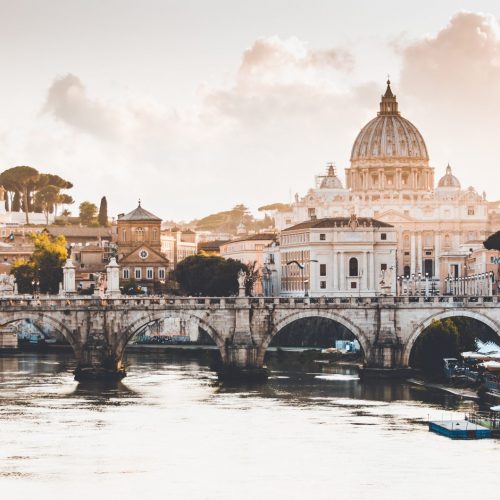 Day 10: Rome (Optional)
You'll have guided tours of The Colosseum, The Forum, Trevi Fountain and free time to explore.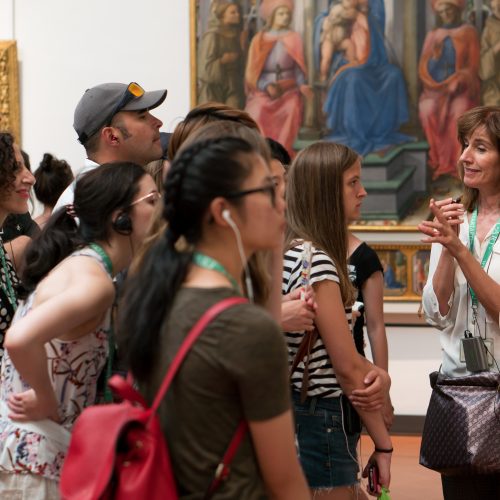 Day 11: Uffizi Museum
Guided visit of The Uffizi which houses some of the most famous paintings of all time.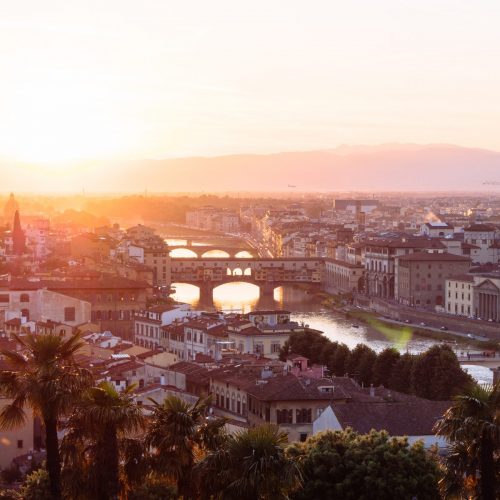 Day 12: Departure from Italy
Transfer to the airport — End of trip.
Canada's Best Educational Tours
CSLI has provided educational tour programs in Canada since 1997. Our main goal has always been to improve students' language skills and self-confidence abroad while obtaining a unique first-hand look at the culture and people of the places they are visiting. Our focus on value and affordability, along with making our trips the most complete and of highest quality compared to our competitors is what truly makes a CSLI tour the best. We make all of the necessary arrangements for our tours, alleviating headaches for teachers and trip organizers making the trip more enjoyable and giving you time to truly explore the wonders abroad.
Canadian-owned and run
CSLI Tours is a family-owned Canadian company based in BC, driven by values and a real passion for travel. We have an excellent track record for the best customer satisfaction and have never compromised on the quality of the services we provide. Every tour we offer was designed to inspire your students and enrich their learning experience, while increasing their self-confidence and understanding of other cultures.
Safety & security
For more than 22 years the safety of our groups has been our top priority. All of our tour directors are first aid certified and well-trained to manage challenging situations. We always have contingency and emergency plans in place and we are always available 24/7 through our direct contact line to provide assistance to teachers, students, parents and school administrators if anything comes up before or during the trip.
Complete reliability
As a group leader, your travel is absolutely free and includes all meals and accommodation at carefully selected hotels. Because one of our representatives will stay with you 100% of the time, the teachers get to relax during the evenings and explore the sights and sounds of the cities they visit. We'll make all the room checks and ensure that each evening, the students are safe in their hotel suites or with their host families.
---
The CSLI Experience
Program price includes

Round-trip airfare from Vancouver on major carriers

All entrance fees to attractions as per itinerary

Three meals per day

All transportation by comfortable private motor coach

All the tips

All guided sightseeing tours and city walks as per itinerary

10 overnight stays with host families and at hotels

Language and history lessons

24/7 services from our professional tour director

Professional tour guides at all attractions as per itinerary
$3,890
A deposit of $300 per person at the time of registration is required. A cancellation, medical insurance is mandatory, and can be purchased at time of enrollment. Payments can be made by cheque, Visa, MasterCard or American Express – a surcharge will apply for credit card payments. Taxes not included.